PLEASE NOTE THAT THIS PRACTICE IS FULL AND THERE IS CURRENTLY A WAITING LIST 
Being at the top of your game means you want to be strong all the time – but you might also want some support. Or you might look at your team and identify team members that could use encouragement and guidance.
A busy professional can easily forget to look after themselves, and c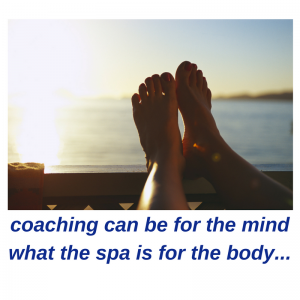 oaching can be for the mind what the spa is for the body.
Mental wellbeing in the workplace can influence productivity, reduce days off and prevent long-term challenges. It is important for employers and employees to act pro-actively and install habits that promote mental wellbeing. Executive Coaching can do all that and more.
Coaching offers a safe place to explore areas of growth and help you identify those areas you can improve, and the strengths you already have.
Not sure if you need a Coach, Mentor or Psychologist, click here to help you choose.
CoachMind consultant Elrika Erasmus has more than a decade of supporting professionals and executives and understand your needs for a confidential soundboard.
PLEASE NOTE THAT THIS PRACTICE IS FULL AND THERE IS CURRENTLY A WAITING LIST